There's a major sense of accomplishment that goes hand-in-hand with buying your first home but most of the advice for first-time buyers focuses on aspects like saving for a deposit and navigating the purchase process, with very little relating to what happens next and what to expect.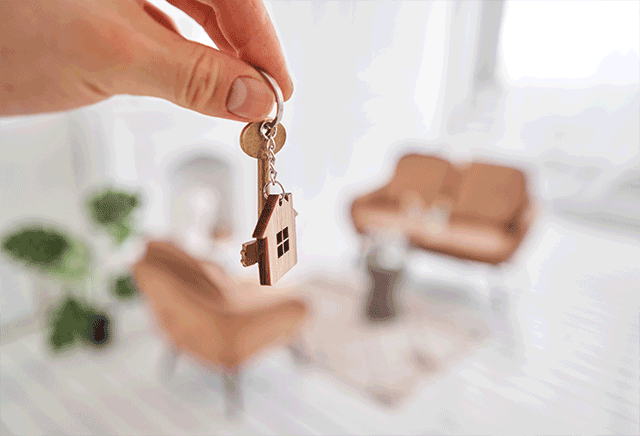 "Once you've signed the contract, made your first repayment, and moved into your new home, the expectation is usually that now it's finally time to relax and enjoy being in your very own home, but the reality is often very different," says Arnold Maritz, Co-Principal for Lew Geffen Sotheby's International Realty in Cape Town's Southern Suburbs.
"Almost every new buyer feels excitement and pride at having achieved the dream of owning property, but the truth is that owning a home can be daunting for numerous reasons and many people also feel a slew of other emotions – not all of them positive."
Maritz believes that if buyers know what to expect before they take the plunge, then moving and settling into their new home will be much more relaxing and the first year much more enjoyable.
1. Buyer's remorse is inevitable
There's almost no way for a new homeowner to completely avoid buyer's remorse, even if it's just briefly when the enormity and implications of home ownership dawn for the first time. The good news is that it's all worth it because, for all of its challenges, home ownership can be very rewarding, both financially and emotionally.
2. Your home increases your time horizon
When you're renting, although you have a lease, you aren't really bound to that property and can move with relative ease. However, when you own a home, moving is considerably trickier as you have all the same work associated with moving but you also have to sell your home first and navigate the whole process from marketing to signing on the dotted line.
3. It might not feel like home straight away
You might feel pressure to love your home from day one, but give yourself some time to ease into it. Realistically, when has a new house ever felt like home as soon as you moved in? Allow yourself to miss your old home and neighbourhood because you'll soon feel settled and begin to make new friends and memories.
4. You'll probably start spending your money differently
Yes, you've paid out a chunk in deposits and transfer fees and finally moved into your house but there is a lot to do in a new home and things like random repairs, repainting the walls or furnishing an extra room, and they all cost money.
There are also the ongoing expenses that come from owning your own home, including council taxes and when things are broken, you have to take care of them yourself instead of calling a landlord. But most of these expenses are an investment in an asset that you own, which takes the sting out of most of them.
5. Home repairs are costly
Even if you've bought a brand-new home, there are always things to fix and some repairs are very costly. The best way to deal with this is to set up a maintenance check list so that issues can be fixed before they get worse (and more expensive) and also to set aside some money each month so that you aren't caught off guard by the unexpected. And, again, the outlay isn't frittered away, it's for a good cause.
6. You won't be able to do everything at once
You'll have plans for your new home, especially if you bought an older property as a fixer-upper but you need to be prepared to live with the house as is for a while – or longer. Creating your dream home is a costly business and it can even take years until you've completed what you planned.
7. You'll have to spend time doing things you may not enjoy
Unfortunately (or fortunately), you're now responsible to for everything in your home and will have to perform tasks that were previously taken care of by the landlord. For instance, gutters need cleaning and it should be done at least four times a year to avoid clogging which can lead to serious – and costly – damage.
8. Keep accurate records of home improvements
When you make improvements to the house, they increase your cost basis and when it comes time to sell, all of these costs can be included to offset your tax burden which can be considerable if you've owned your property for more than a few years.
9. You are in control of your living situation
No one will raise your rent or decide to sell the property or take it off the rental market. And if you want to paint the walls bright purple, no-one can complain and force you to paint them white. In fact, you don't need to ask a landlord for approval on for anything anymore and the sooner you embrace this new-found freedom, the sooner your new house will look and feel like home.
"Homeownership is an exciting experience and one that should be enjoyed thoroughly, but it also involves a lot of responsibility, more than a little stress and worry over money so the better prepared you are financially and mentally, the sooner you will get to grips with your new status as home owner,"says Maritz.
Get South Africa's latest entrepreneurial or business success stories delivered right to your inbox — Sign up to Entrepreneur Hub SA's newsletter today
eBook: 50 South African Entrepreneurs Reveal HOW THEY MADE IT